WELCOME TO THE VIC ART CLUB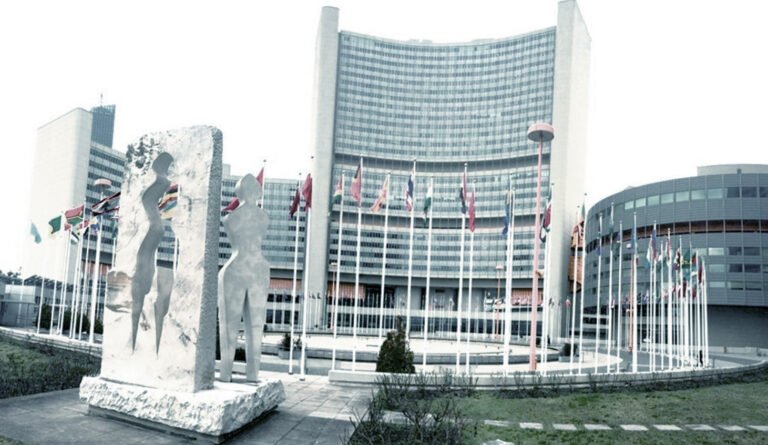 The VIC Art Club is the organization at the Vienna International Centre that serves as an important focal point for art lovers.
We provide a forum for budding and in-house artists from all over the world.  Most artists who exhibit through our Club are introduced to the committee by a sponsor, usually a VIC staff member.  One of our aims is to help exhibiting artists establish themselves in the art community at the VIC.
We are an agent of positive change, helping both to expand cultural horizons and to bridge cultures through the common language of art.  The artists who exhibit with us come from all over the world and bring with their art the unique "visual" language of their culture.
We hope that exposure to all these cultural markers will result in a lasting awareness of them and will foster a higher sense of international camaraderie among the VIC staff.
In addition, we hope to deepen appreciation of art and to enhance the positive influence art can have on our lives.  We wish to encourage members of the VIC public to take a closer look, to stimulate their curiosity, to excite them, and to tempt them to collect, or even try their hands at creating, beautiful works of art.
Last but not least, we hope to promote international and humanitarian causes, in particular, peace.
May 29 – Jun 9 | Jerson JIMENEZ
Jun 19 – 30 |  Dominik ZIMMERMANN
Sep 04 – 15 | Gabriele SUMMERANDER 
Sep 18 – 29 | Ines Rodriguez Fuentes
Oct 16 – 27 | Christoph MADERTHANER
Oct 16 – Nov 10 | Andreas GüNTER
Dec 18 – 29 | VIC Art Club in-house Artists
Feb 03  | Jerson JIMENEZ
Mar 23 

–

 Apr 03 | Ines RODRIGUEZ FUENTES
Apr 20 

–

 May 08 | 

Gabriele SUMMERANDER

Jul 06 – 17 

| Tsering SAMDUP GURUNG

Jul 20 – 30 | Wiliam KNAACK / 

Natasa KATALINA

Aug 03 – 14

 

|

 

Christoph MADERTHANER

Aug 17 

–

 28 | Joey AFRICA / José Carlos BOYER
Aug 31 

–

 Sep 11| Zhou RUIQING
Sep 14 

–

 25 | Viva EID
Nov 09 

–

 13 | Andreas GüNTER (One Week)
Nov 30 

–

 Dec 04 |Mahmood Aldabagh (One Week)
Dec 14 

–

 25 | VIC ART CLUB in-house Artists
Jan 21 – Feb 1 | Anna Petter Breton
Mar 18 -29 | Ewa Joanne Blinowski-Plch
Apr 29 – May 10 | Inés Rodríguez Fuentes
Apr 29 – May 10 | Mahmood El Rassam
Jul 1 – 12 | Viva Eid
Jul 15 – 26 | Ágnes Józsa
Aug 5 – 16 | Andreas Prause
Aug 19 – 31 | Gabriele Summereder
Nov 15 – Dec 6 | Jiri Lukes
Dec 16 – 27 | VIC Art Club in-house Artist  
The VIC Art Club welcomes members from all VIC-based organizations, their family members as well as any holder of the VIC ground pass.
The VIC Art Club is non-profitable; its activities are limited to promote arts within the international communities in the VIC.
Beside our current activities, which include Exhibitions and Painting workshops, we are looking to expand to include visiting art Galleries and Artists Ateliers.
Members and supporters receive our circulars on a regular basis with interesting information on VIC art events and other art related activities.
We currently have workshop sessions in Acrylic and Watercolor on Tuesdays, Wednesdays and Thursdays.
Membership is free of charge.
If you have any questions, don't hesitate to contact us.
How to become a member?
You can fill up the contact form at the bottom of the page or Simply write us an email to:
info@vicartclub.eu
Explore as many art techniques
as you want!
Previous knowledge in painting
is not necessary.
Learn step by step
without realizing it.
Follow your own rhythm.
Choose freely what you want to paint.
Attendance is flexible.
WHAT?
Acrylic, Watercolor or Drawing
(whatever you prefer)
WHEN?
Tuesdays, Wednesdays and/or Thursdays
17:00h – 19:00h
WHO?
Anyone! You, your kids, family and friends…
NEED?
Nothing! Basic material is included*
* Canvases cost extra, you can bring yours or buy them directly in the class.
VIC ART CLUB COMMITEE
Raymond Nader
(Chairman of the Commitee)
Karel Young
(President)
Rosmery Duran Arrospide
(Secretary)
Ines Rodriguez Fuentes
(Art Course Coordinator)
Robert Jabbour
(Exhibition Organizer)
If you would like to receive information about upcoming Exhibitions, Art Workshops, become a member or exhibit your Artwork, please contact us.
SUBSCRIBE TO OUR MAILING LIST